Available in Multiple Sizes

Great For City & Well Water
What is Hard Water?
Where Do We See It?
Hard water is water that contains high concentrations of dissolved minerals such as calcium and magnesium. These minerals can cause scale buildup, skin irritation, brittle hair and can shorten appliance lifespan.
About 85% of water in the U.S. is hard water, and only 30% of people use a water softener.
Want to know how hard your water is? Simply enter your zipcode in our Hardness by Zipcode tool.
Find Out Now
Benefits of Using a Harmony Water Softener
Less Soap Scum

Reduces soap scum buildup on shower doors and fridge water dispensers, making them look newer for longer.

Extend Appliance Life

Safeguards against potential plumbing leaks and high repair costs associated with hard water.

Spotless Glass & Dishes

Reduces soap and detergent usage by making household products more efficient.

Brighter Laundry

Prevents the fading and wear of clothing and linens, reducing the need to replace them frequently.

Softer Skin & Hair

Clean, soft water helps reduce reliance on beauty products for healthier skin and shinier hair.

Lower Energy Bills

Prevents scale buildup for entry-efficient water heaters and lower energy bills.
See the Aquasure Difference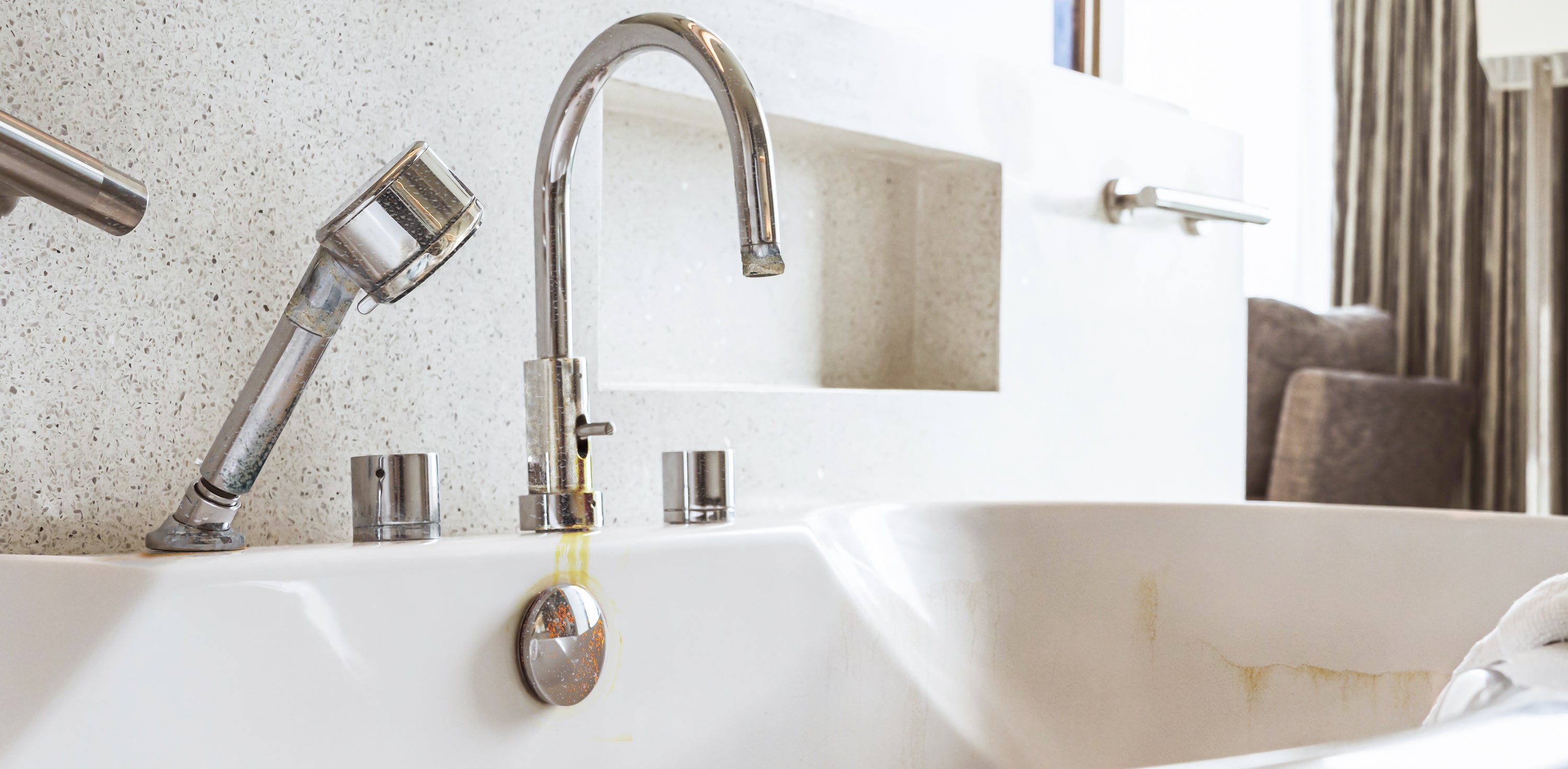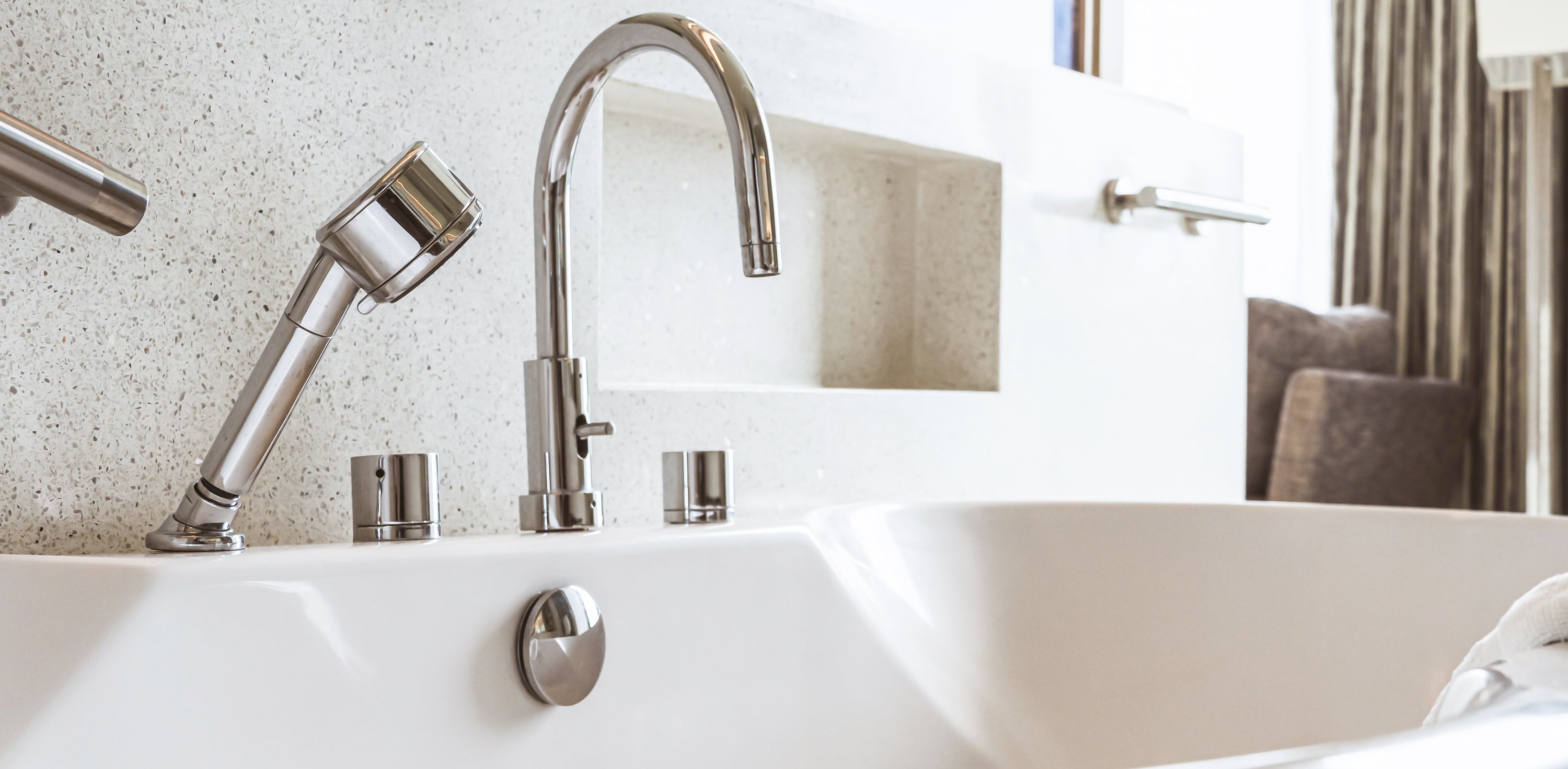 How it works
Ion Exchange
Our Water Softener uses ion exchange to remove hard minerals from your water, leaving you with soft water that prevents scale buildup and reduces corrosion.
Why Do You Need a Softener?
Key Features
Easy to Install

Aquasure Water Softener comes with pre-assembled parts for your convenience, saving time and effort.

Automatic Digital Controls

3 types of regeneration - time clock delayed control, meter immediate control, and meter delayed control

One Push Regeneration

With just one push, it automatically goes into regeneration mode to help rinse out hardness

Easy Quick Connect

Uniquely designed for easy plug and play installation.

Fully Customizable

You are in the driver's seat with all the customizable settings, enabling you to adjust the system according to your needs.

Smart On-Demand Backwash

Calculates the treated water volume and initiates automatic backwash based on usage.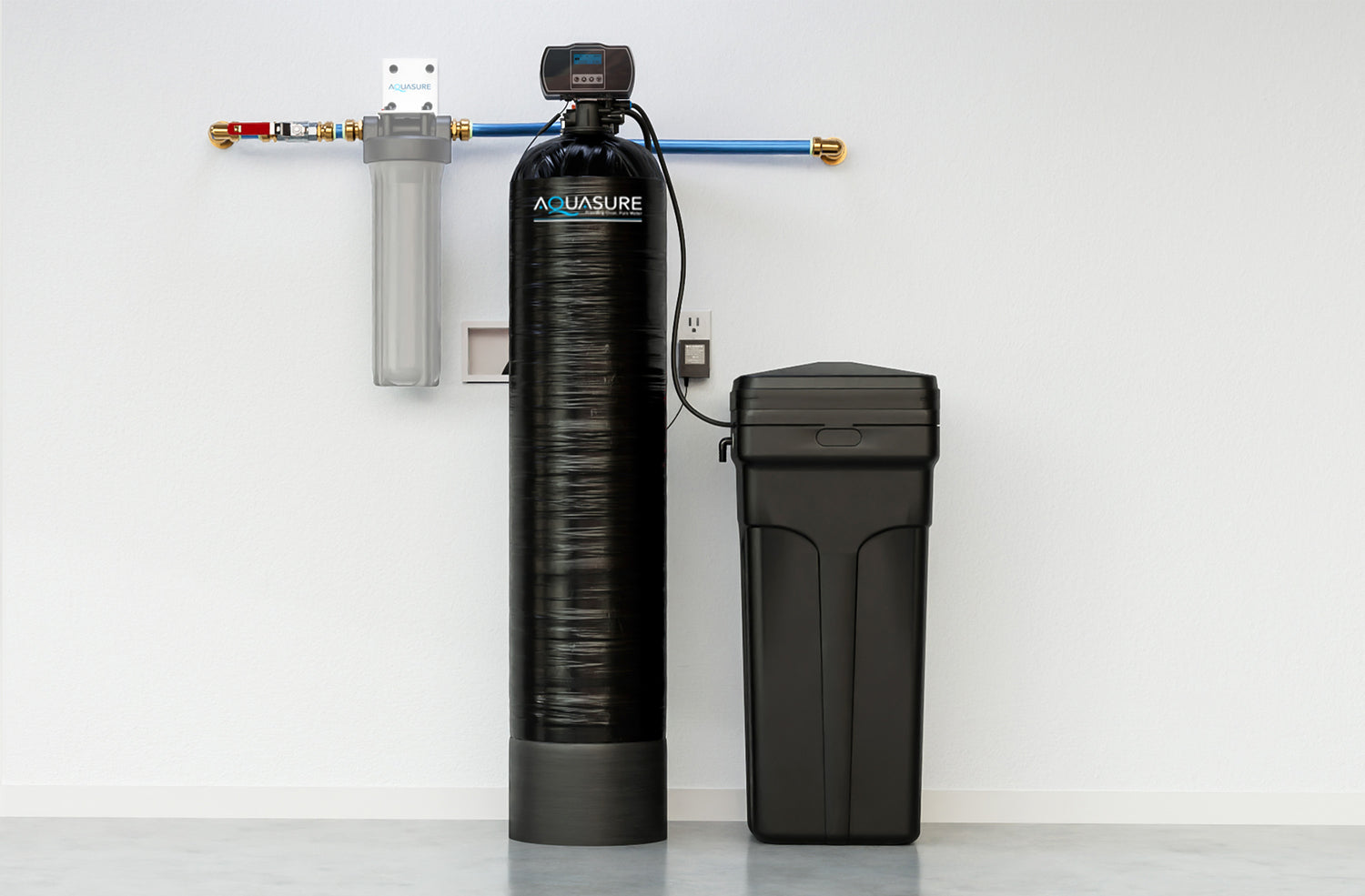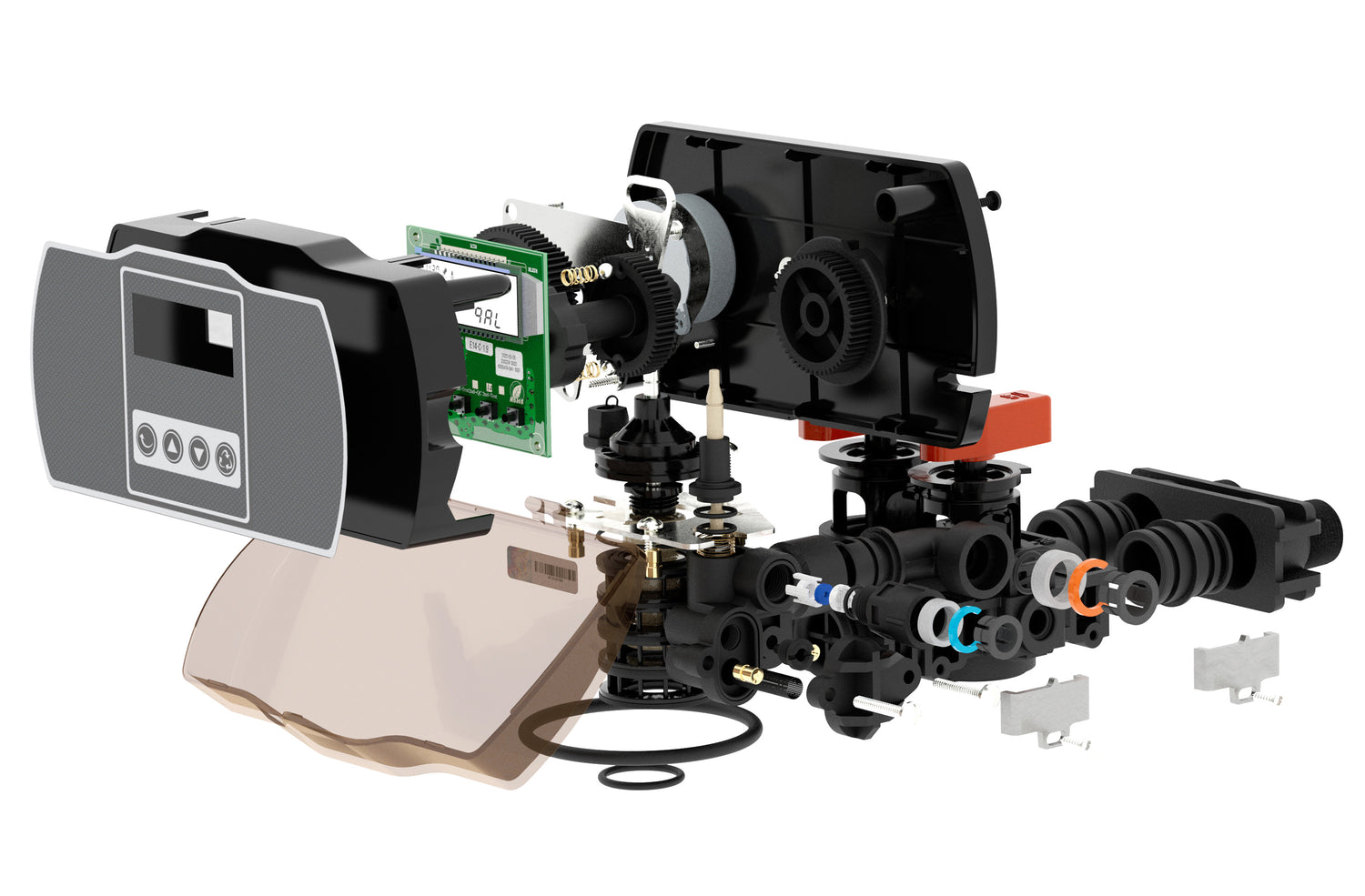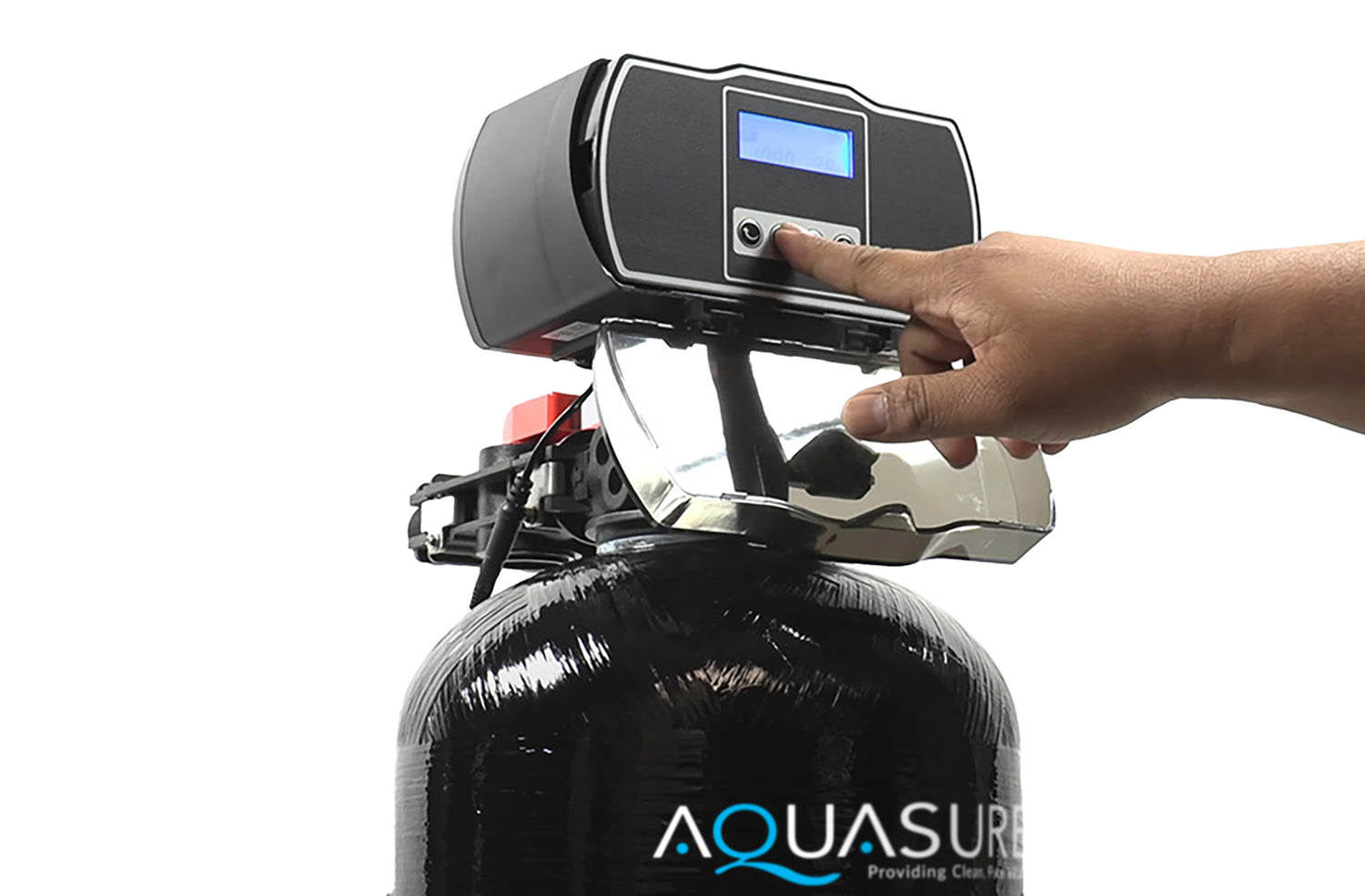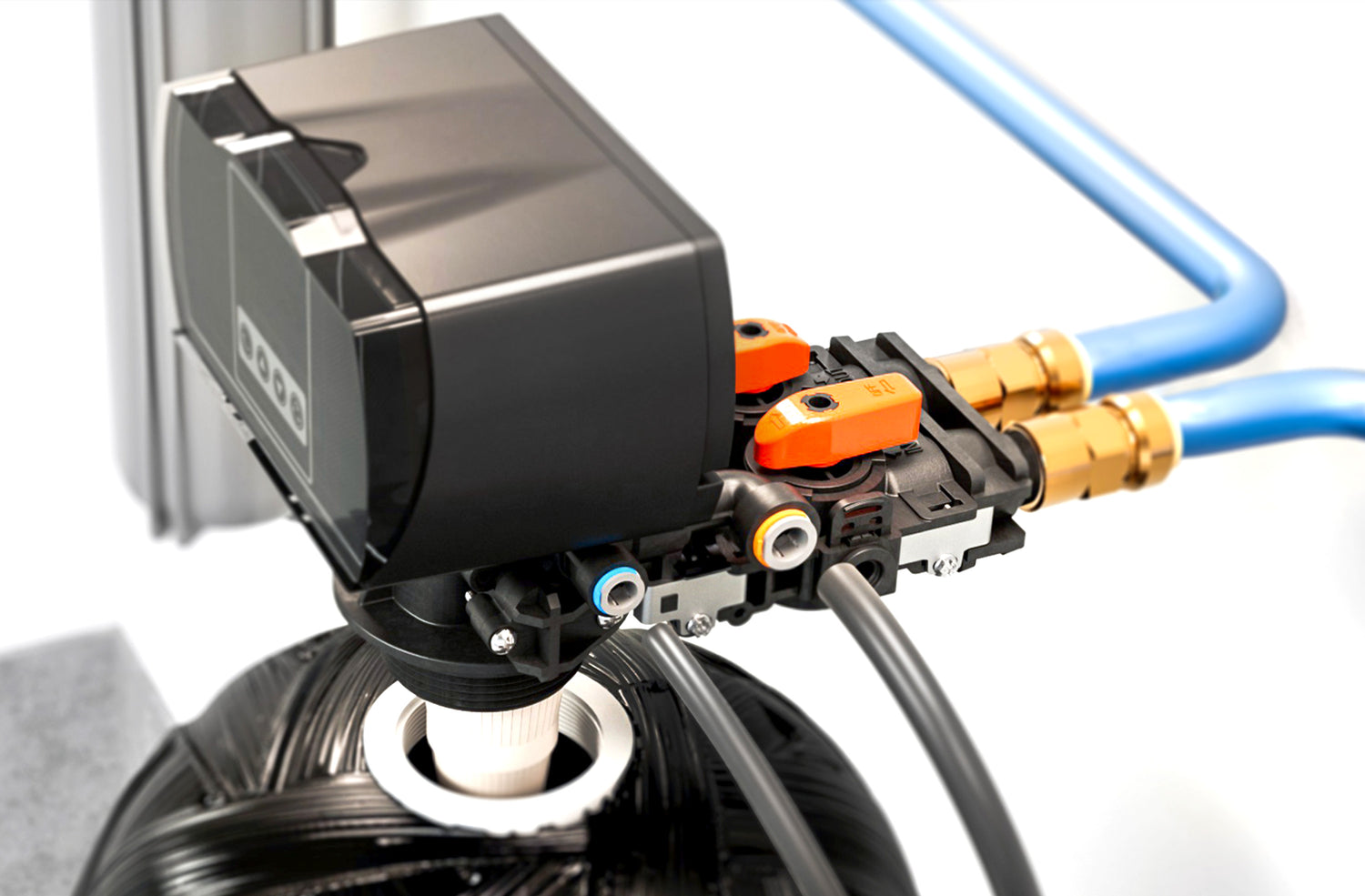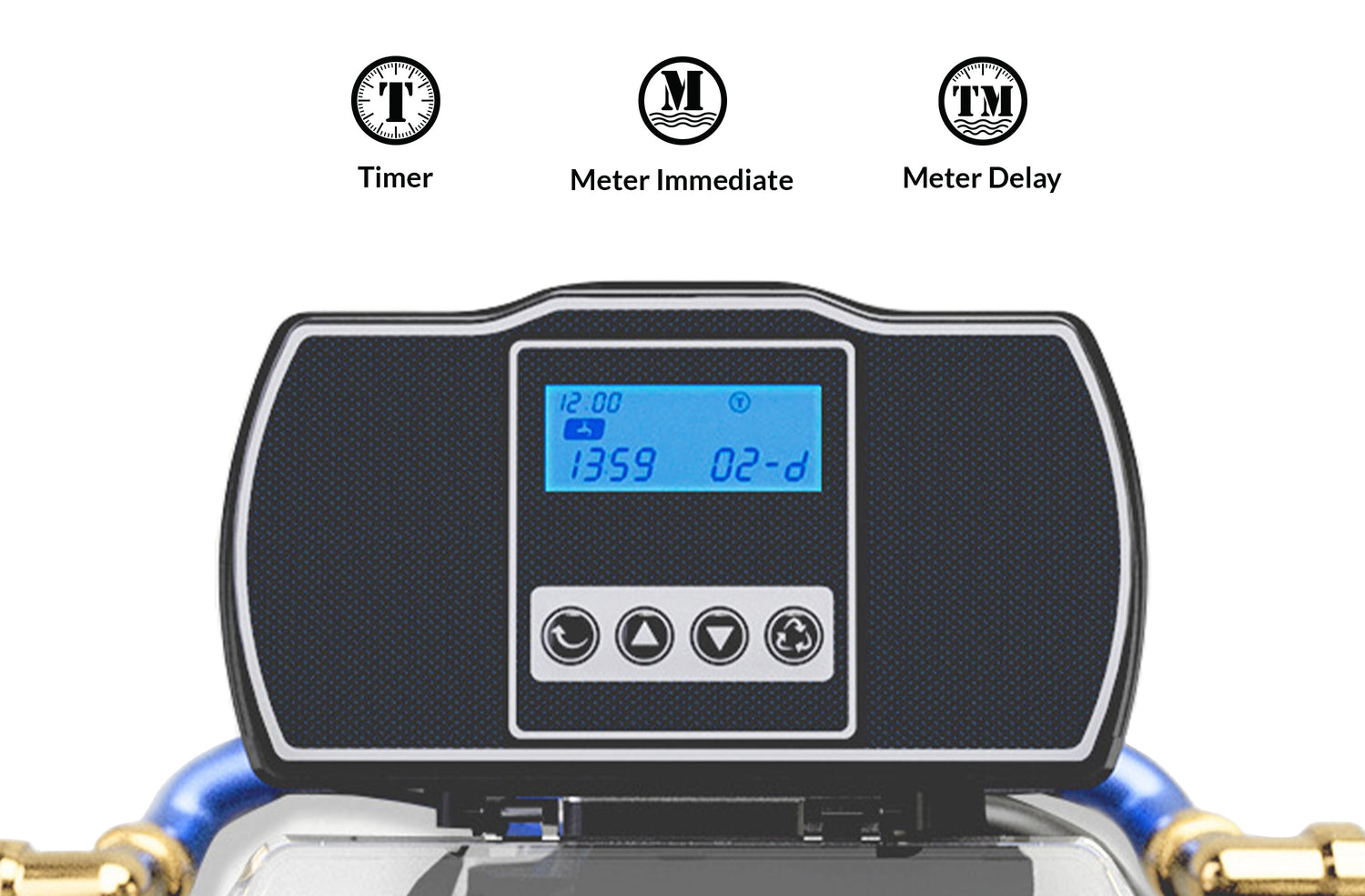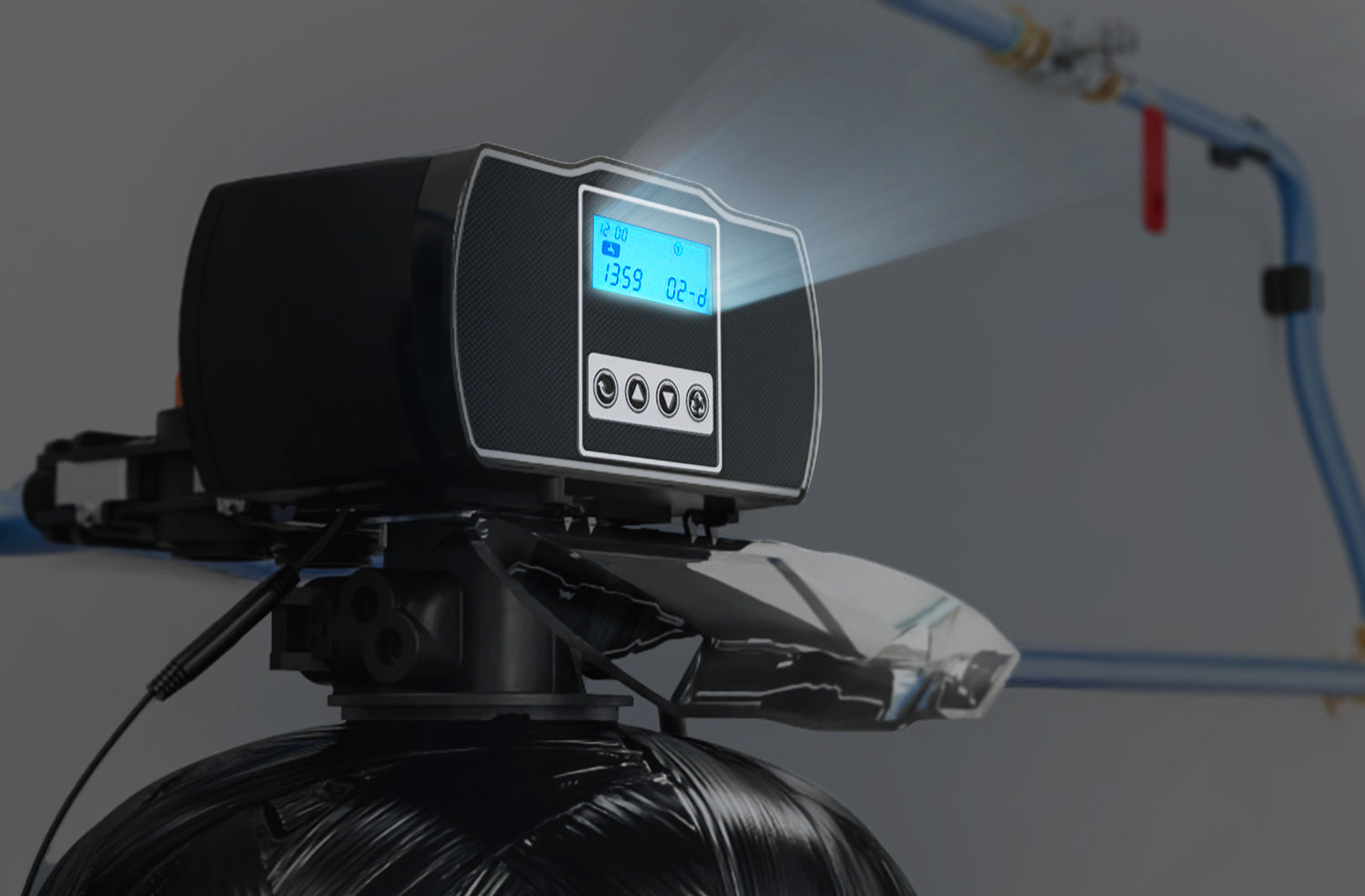 Which Size Softener is Right For Me?
AS-HS32D
32,000 grains
$499.99
| | |
| --- | --- |
| Household Size | 1-3 People |
| Bathroom Size | 1-3 |
| Media Type | Cross-Link |
| Resin Media Volume | 1 cf |
| Treats Up To | 32,000 |
AS-HS48D
48,000 grains
$579.99
| | |
| --- | --- |
| Household Size | 4-5 people |
| Bathroom Size | 4-5 |
| Media Type | Cross-Link |
| Resin Media Volume | 1.5 cf |
| Treats Up To | 48,000 |
AS-HS64D
64,000 grains
$679.99
| | |
| --- | --- |
| Household Size | 5-7 people |
| Bathroom Size | 6+ |
| Media Type | Cross-Link |
| Resin Media Volume | 2cf |
| Treats Up To | 64,000 |
What Our Customers Are Saying
I purchased this a year ago and have waited to have a good timeline in which to use it. All I can say is how very pleased we are with this softener. It was reasonably priced and has proven to be a terrific investment. The Aquasure arrived in extremely secure packaging, quickly, and safely. Once I was ready to install the unit it was easy to hook up, program, and start the first regeneration.

Rami
2 weeks since install:I had researched water softeners for some time and came across these on Amazon. Ratings for the Aquasure line were high and most of the feedback was positive.I installed the water softener myself after receiving it. So far very happy with the product and the quality of materials provided.

Jenny
I live on a well water system with 44 grains of hard water per gallon. I installed this system with flex water lines to make it easier. total setup took maybe an hour. The hardest part was moving it because it was heavy. After I installed the system, It dropped my grains per gallon to less than 1. Yes, I would recommend this to a friend.

Marvin
We have had a $4000 General Ionics system about 20 years ago that was awesome and I would definitely compare this one to the $4000 system we had years ago. I am simply amazed at how soft our water is. My husband built our house so installing the system was nothing for him so I can't speak to the installation but the functionality is way more than I expected for the cost.

Katie
Wow……this is truly a great unit. Things arrived packaged well; the unpack was easy and the installation as well as programming instructions were crystal clear.

Eugine
Great water softener. We bought it to replace our old one that finally quit working. This one works so much better than our old one ever did. It allows us much more water pressure and seems to use the salt more efficiently. It was also very reasonably priced. Completely satisfied.

Luke
Water Softener FAQs
Why do I need a water softener?

Hard water, common in the U.S., has high levels of minerals such as calcium and magnesium causing scale buildup on pipes, appliances, and soap scum, reducing efficiency and lifespan. A water softener can remove hard minerals and prevent these issues.
Can water softeners remove iron?

It can remove up to 2 ppm of iron, but most water softeners are not designed to specifically remove iron. In areas where iron is more prevalent, we recommend getting the Aquasure Harmony Series with Fine Mesh which can handle up to 10 ppm of iron.
Will water pressure and flow rate be affected?

It can reduce the water flow rate slightly since it adds an additional step in the water treatment process. However, the impact on the flow rate is unnoticeable as most softeners are designed to have minimal impact on water pressure and flow rate.
Does the Aquasure Harmony Series Water Softener work with city or well water?

The Aquasure Harmony Series Water Softener is designed to remove hard water minerals from both city and well water.
Well water may require further testing to determine specific minerals and potential contaminants that require additional treatment.
Do I need a pre-filter for this system?

A pre-filter can extend the life of your water softener by removing sediment & other minerals such as chlorine that can clog the resin beads, protecting the system and improving its efficiency.