Fortitude Pro Series Whole House Water Filter System | 600,000 Gallon
AS-FP600
Share
Regular price

Sale price

$699.99
Aquasure Fortitude Pro Series Whole House Water Treatment System - 600,000 Gallon
The Aquasure AS-FP600 Fortitude Pro Series Whole House Water Filter System provides clean healthy water for the entire home by removing a wide range of chemical and organic contaminants from your water. The Fortitude AS-FP600 offers 600,000 gallon capacity for a household with 1-2 bathrooms. It also features a 1" inlet/outlet to ensure almost no reduction in water flow.
Specifications
| Model No. | AS-FP600 |
| --- | --- |
| Title | Fortitude Pro Series Whole House Water Treatment System for up to 2 Bathroom Homes |
| Type of Filtration | GAC / KDF Media |
| Micron Size | NA |
| Stages | 1st stage: 30-micro reusable, washable pleated sediment filter help reduces sand, dirt, dust, sediment, silt, scale, and other rust particles. 2nd stage: GAC / KDF Mix media help removes a wide range of harmful chemicals such as chloramine, chlorine, taste, odor, and VOCs. It also inhibits scale, and prevents media from fouling. |
| Water Production | 600,000 Gallon Capacity |
| Contaminants Removed/Reduced | Sand, Dirt, Dust, Sediment, Rust, Taste, Odor, Color, Chlorine, Chlorine by-products, VOCs, THMs. |
| Usages | POE (Point of Entry) |
| Connection Type | 1" NPT |
| Dimension | 50" H x 9" W x 9" D |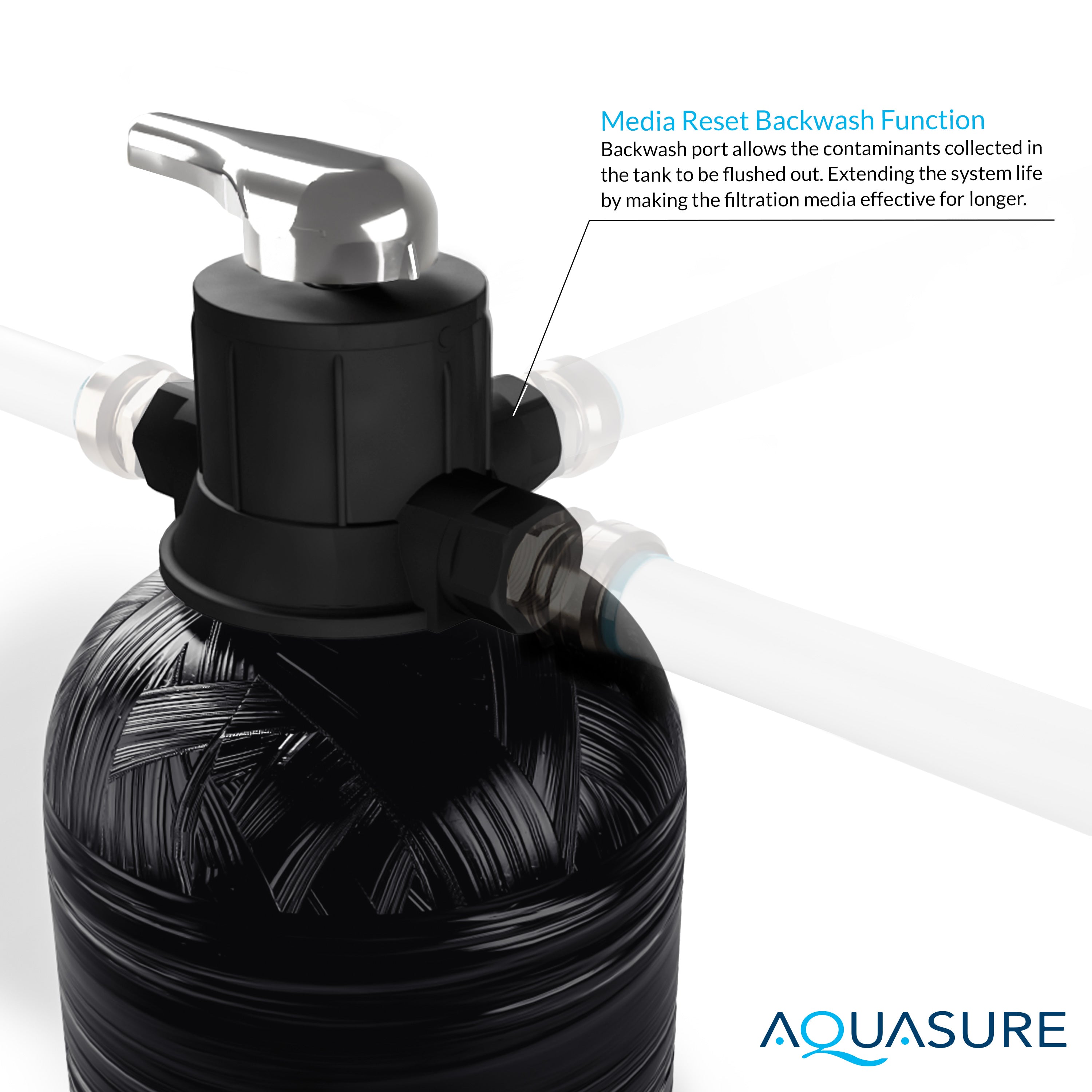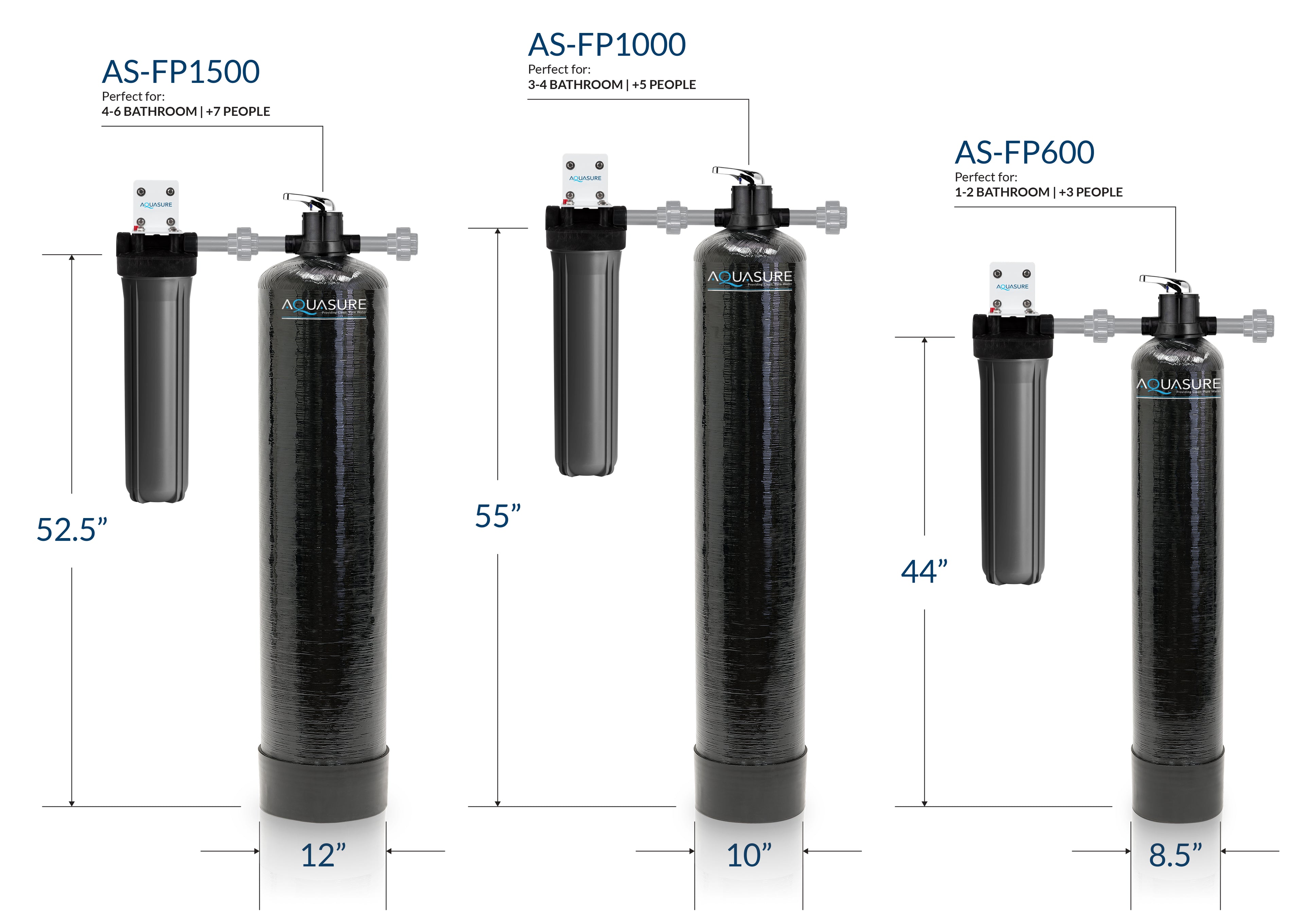 Free Shipping Over $99

Quality water treatment products, delivered to you on the house.

Technical Support

Your safety is our highest priority. Our support team is here to help.

Safe & Secure Payments

Certified Level 1 PCI DSS compliant payment options.

Professional Warranty Service

2-year extended warranty for all Aquasure registered products.